Internal Material Availability
Decore is the second largest cabinet door manufacturer in the country doing 80M in sales annually. They asked me to join the IT department as the only on-site designer in an effort to produce UI for their internal textual material availability and cabinet door specification tools.
streamline cabinet door specification tool
By far one of the most complex projects I've worked on, it took just under two years to design and develop a v1.0.
The system used HTML5 canvas to render cabinet views based on data input. Used by general contractors, this tool, aptly named Streamline® made it possible to spec doors and drawer fronts without having to call in the order or visit one of 4 locations.
Providing guidance along the way. Orders are sent directly to one or more of four locations for manufacturing.
While designing the specifier, I brought in illustrator Leighton Hubbell to produce isometric cabinet icons to reduce ordering errors, providing a visual guide to the various cabinet options.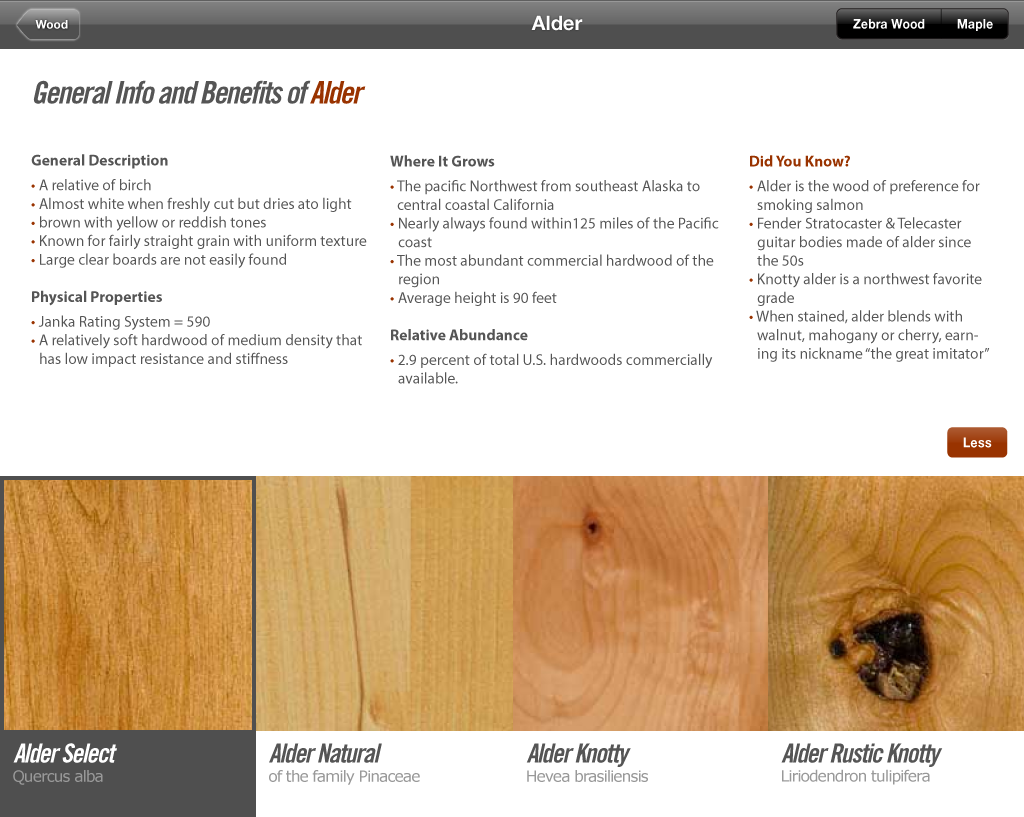 Materials Guide iOS App
I also got to design an iOS material guide to help builders spec on the go. I learned a lot about wood in the process.