The world's first bitcoin debit card.
Freshpay was a funded startup I worked on extensively in the trade for equity a few years back working with the two super bright founders out of both El Segundo and San Francisco. The company has since shut down, however, it was an awesome experience.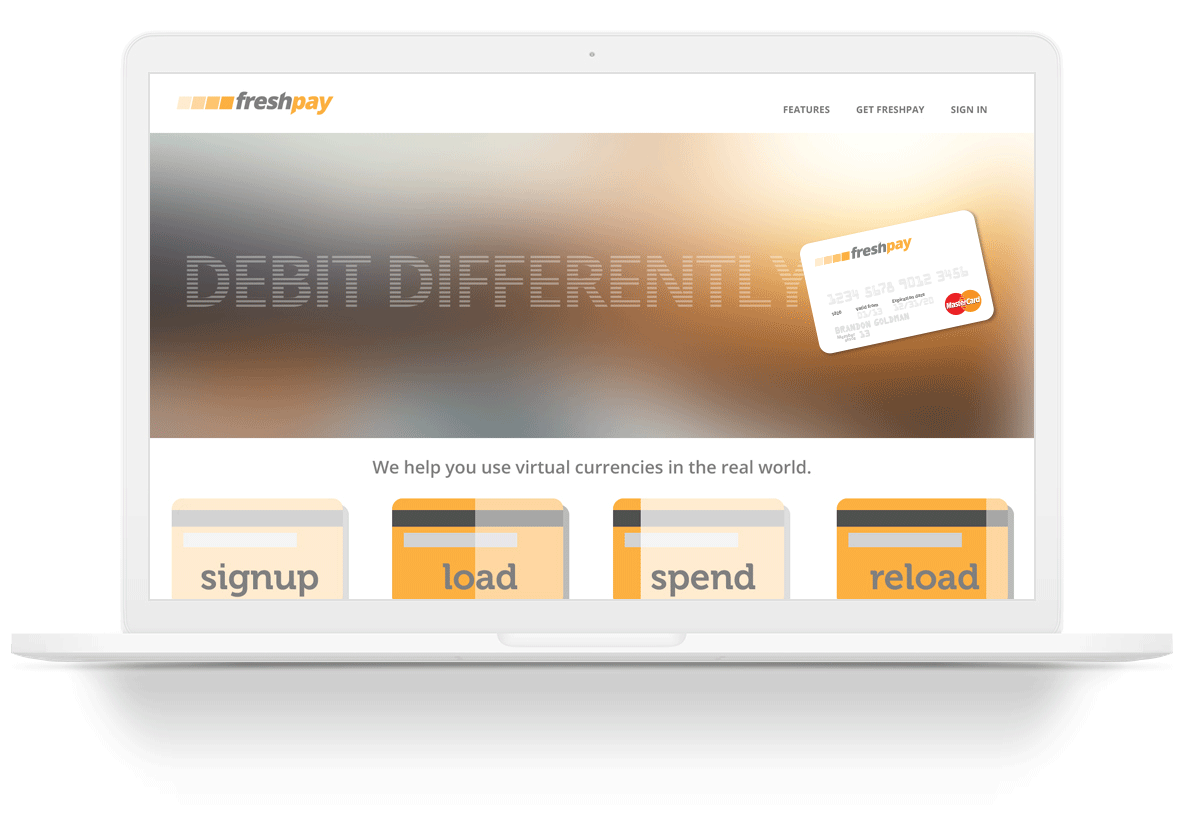 mobile
Freshpay iOS app wireframes and gesture welcome sequence.
Feature panels slide horizontally & buttons/dots stay in view.
Direct Mail Customer Welcome Kit
Folding mailer with die-cut coupon card holders. The instruction insert cleverly locked in four shareable $10 off freshpay discount cards that forms the bitcoin logo.
I produced additional print pieces including, cards, signage, and the physical debit card itself.